Most vacation destinations attract a particular type of visitor.  But Chincoteague Island on Virginia's Eastern Shore isn't like the others. It offers events, attractions, learning activities and relaxing vistas for every type of family to enjoy. We proudly present Week 3 of customized Chincoteague vacation styles:
Chincoteague is for Lovers… of Relaxation!
You could spend a lifetime relaxing by the tranquil waters of Chincoteague and Assateague islands, but here's an extended-weekend's worth of ideas to get you started on your Spring, Summer, or Fall getaway.
Friday PM: After packing a comfortable pair of "road clothes," leave work early, cruise the highway and arrive in Chincoteague before dark. Pick up a bottle or two of a favorite (or soon to be) wine or beer from Wine Cheese & More downtown, then grab a sizzling pizza and boardwalk fries at Famous Pizza & Sub Shop, within walking distance of the Refuge Inn. Once the sky goes dark, around 9 or 10PM (depending on the season) bring a blanket and ascend the spiral staircase to the newly renovated Observation Deck at the Refuge Inn, pour a few glasses of wine or sparkling cider (glasses available at the Front Desk,) chow down on pizza, and get yourself in the island frame of mind.  If it's a quiet night, you'll be able to hear the roar of the ocean, the calls of the birds, and sometimes even the ever-elusive sound of silence. Since it's too dark up there to read, entertainment options  are limited to picking out constellations in the sky.  Use a free app on your smartphone if you're a beginner stargazer, and learn the location, background, and significance of each constellation in the night sky.  You won't believe how many stars are visible on a clear night, away from the lights of the city.  It's breathtaking!
Saturday: Sleep in and have a nice sit-down waffle breakfast at the Refuge.  Gather your bathing suit, cooler, beach chairs, umbrella, and sunscreen.  (Didn't bring one?  Chincoteague has you covered! Just ask at the front desk and we'll point you in the right direction.)  If you're in search of some beach reading, head over to locally-owned Sundial Books in Downtown Chincoteague for a great selection of fiction, non-fiction, teen, children's, and used books.  Pick up some subs from J&B's on South Main street on your way to catch the famous Sandbar Shuttle at Curtis Merritt Harbor.  Spend the day on a private barrier island between Chincoteague and Assateague, where there's warm water shallows, plentiful space, a bathroom on the boat, and nothing to worry about that can't be fixed by some sunscreen, a bottle of wine, a nap or two, and a good book.   Stay at the peaceful sandbar as long as you'd like.  Shuttles run back and forth until late afternoon.  While you're still rocking that awesome beach hairdo, join the other beachgoers at the  Island Creamery, with a fresh waffle cone and hand-made ice cream that will knock your socks off.  If ice cream isn't really your style, they also have all types of coffee and espresso drinks, as well as fantastic fudge.  A day in the sun can sure wear you out, so you may want to take a shower and then a nap back at the Refuge before you head out for a casually elegant dinner at AJ's on the Creek.   Their salads are fantastic, and their veggie pita is out-of-this-world.  Some Saturdays, there is live music out on the creekside patio.  It stays pretty low-key, typically, so it would be an excellent way to end your evening.  You could also head downtown for a wine tasting if you happen to be in town on the second Saturday of the month.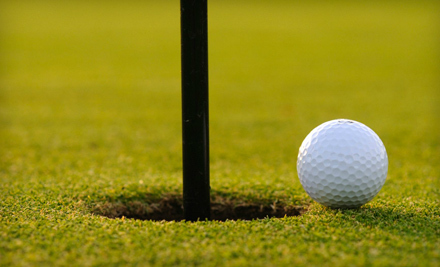 Sunday:  Get up fairly early, before it gets too hot, and rent some bikes from The Bike Depot here at the Refuge Inn.  Do some casual bird watching, take a walk up the service road, and make sure you bike around the serene Wildlife Loop at least once.  After your ride, head downtown for wonderful Sunday Brunch at Bill's Prime Seafood and Steaks.  The bloody mary bar, available most Sundays, starts at11:30.  We recommend the cream chipped beef and banana walnut French toast.  The homefries are a must!  After brunch, you have a choice.  Option 1 is to play 9 holes at the world-renowned Captain's Cove Golf and Yacht Club, up the road in Greenbackville. 
 Option 2 is to browse some shops downtown and then have a relaxing Swedish, therapeutic, or deep tissue massage right in your hotel room, courtesy of licensed, certified, and insured Bella Chi massage.  Both options end with a dip in the pool, hot tub, or a few minutes in the sauna here at the Refuge.  Hopefully you've worked up an appetite, because it's time for a scenic sunset dinner cruise.  Take a light jacket, binoculars, and a camera.  You're in for a real
treat, including delicious dinner and a lesson in island life from a Chincoteague native. (Ring up Captain Carlton ahead of time to reserve a seat.)  After the cruise, it's back to the Refuge Inn for either wine and stargazing or a little downtime in the room or on the patio before bed.
Monday:  Sleep in and have a late breakfast at the Refuge.  Dress "Chincoteague style" in old clothes and shoes you can get muddy–today, you're going kayaking!  First, stop by Capt. Steve's Bait and Tackle shop and pick up some crabbing supplies for later in the day–hooks, a net, and chicken necks–the funkier, the better!  Leave them in your car to defrost and get good n' smelly.  For your kayaking adventure, be sure to call them ahead of time.   Assateague Explorer kayak tours & rentals has something for just about everyone.  You can easily spend several hours kayaking the calm waters of Chincoteague and Assateague.  When you've had your fill, return the kayaks and pick up gourmet sandwiches to go at Poseidon's Pantry on Maddox Boulevard.  Have a picnic at the Refuge Inn and feed the ponies any leftover bread or fruit you may have.   Walk across the street to the Museum of Chincoteague, which includes a number of hands-on exhibits as well as a history of the seafood industry on Chincoteague.  See Misty and her foal Stormy, learn about the inner workings of old-school lighthouses, and figure out why Chincoteague Oysters are so special and tasty (hint–it's all about the water!) Load everyone into the now *super-smelly* car for a trip down to Memorial Park, where you can go crabbing.  If you're staying in a suite at the Refuge, keep your catch to steam later!  If you're not, throw back the crabs after catching them.  For your last dinner on Chincoteague, enjoy a casual all-you-can-eat steamed crab dinner at Steamer's, complete with corn on the cob, hush puppies, and brown paper table cloths. (I promise they won't care if you're smelly or muddy!)  Some old islanders say that
crabs and ice cream don't mix, but we say that it's just an old wives tale.  Hit up the Island Creamery one last time before hitting the sheets.
Tuesday:  Wake up knowing that you've scheduled one last relaxing experience to keep your mind at body at peace during the car or plane trip home.  Eat some French toast, pack up your bags, and pay one last visit to the ponies in the pasture next door.  Whichever direction you're heading, wave goodbye to heaven-on-earth, Chincoteague Island, as you drive across the causeway and prepare to head back to the stressful reality of the rest of the country.  Pick up a pint of oysters packed for the road from Susan's Seafood, and then head north or south on Route 13.  If you're heading South, make a slight detour to Onancock, where you can get a personal tour of Ker Place, a centuries-old plantation house.  Meander
through the gardens, see how people lived in the early 1800's, and dream of simpler times.  Have lunch at one of Onancock's wonderful restaurants in their quaint downtown.  If you're heading North, visit historic Snow Hill.  The guys can have a pint or two at the Harvest Moon Tavern while the ladies indulge in facials, manicures, and pedicures at the Serenity Shoppe.  There's also quaint downtown and arts district for your browsing pleasure.
Leaving is always bittersweet, but once you hit the highway, whoever isn't driving should Re-Tweet or share this blog post, and let everyone know that Chincoteague Island, Virginia is for Lovers of Relaxation.